SHOW YOUR CUSTOMERS YOU SUPPORT THE CHESAPEAKE BAY
Various business and restaurant partners have hosted educational events and fundraisers for the Oyster Recovery Partnership. Over 95 percent of all tax-deductible donations collected go directly to support our operations that produce and plant oysters back into our most precious natural resource – the Chesapeake Bay.
Become an Oyster Advocate today. Ask us how hosting a fundraising event will help your corporation or restaurant make a tangible difference and allow your business to participate in one of our unique and memorable events such as:
Day on the Bay: ORP  hosts corporate and restaurant staff for a fun, educational outing on the Bay.
Shell Bagging: ORP facilitates corporate and restaurant team building events including rewarding shell bagging activities.
Oysters on the Half Shell: ORP coordinates providing oysters on the half shell and oyster shuckers to make your next event a "Shell of a Success."
Educational Displays: ORP provides displays to corporations, nonprofits, fairs and festivals for educational purposes.
Please contact Heather Epkins or Stephan Abel on 410-990-4970, or email Events@oysterrecovery.org to learn more.
Below are some of the Bay-minded organizations that have recently given back to the Bay: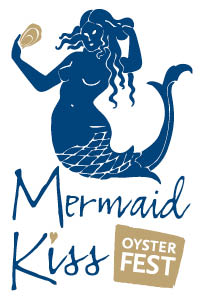 Mermaid Kiss Oyster Fest 2012 
Thank you to everyone who joined us and who helped sponsor the 2012 Mermaid Kiss Oyster Fest on October 3 at the National Aquarium in Baltimore. Guests explored one of the country's top aquariums while sampling delicious, sustainable seafood dishes prepared by "From the Bay, For the Bay" and "Shell Recycling Alliance" restaurant partners . . . and of course, freshly shucked oysters. The VIP event was SOLD OUT within days. Click here for details on Mermaid Kiss 2013.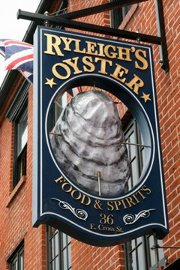 Ryleigh's OysterFest
Ryleigh's Oyster restaurant in Baltimore hosts one of Maryland's favorite oyster events, OysterFest. The event includes a VIP Oyster Ball that features unlimited oysters, champagne and beer. ORP received proceeds from the event, including a contribution for every oyster shucked during the festival. . . . And all the oyster shells used during OysterFest are recycled through ORP's Shell Recycling Alliance.  Click here or more on Ryleigh's.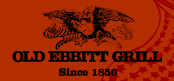 Oyster Riot at Old Ebbitt Grill
The Old Ebbitt Grill in Washington, a member of ORP's Shell Recycling Alliance, hosts an annual Oyster Riot in November, including a Saturday Matinee event that directly benefits ORP. The Oyster Riot is a celebration of oysters, paired with the winners of the International Wines for Oysters competition. Click here for more on the Old Ebbitt Grill.
Other 2012 Events
Ongoing
Green Drinks
January 2012
East Coast Commercial Fishermen's & Aquaculture Trade Exposition, Ocean City
Bay Area Shuckers Basketball Team Fundraiser
February 2012
High Spot Restaurant/Flying Dog Fundraiser, Cambridge
National Harbor Oyster & Beer Festival, National Harbor
March 2012
Green Drinks at Homestead Gardens, Davidsonville
Annapolis Maritime Museum Oyster Fest, Annapolis
April 2012
Earth Day at Quiet Waters
Earth Day at Fort Meade
Earth Day at Northrop Grumman, Annapolis
Poste Brasserie Fundraiser, Washington
May 2012
Annapolis City Fair, Annapolis
Kent Island Days 
Bay Days at Kennard Elementary School, Centreville
World Bank Skipjack Outing

June 2012
Perdue Corporate Shell Bagging Event, Salisbury   
July 2012
Annual Congressional Educational Planting Trip
Maryland Grain Producers Barn Fair
September 2012
War Shore/Bourbon Steak House Fundraiser, Washington
Maryland Seafood Festival
Oxfords & Oysters Fundraiser
Crabtoberfest, Cambridge
October 2012
Mermaid Kiss Annual ORP Fundraiser, Baltimore
Ryleigh's OysterFest & Evening Ball Fundraiser, Baltimore
Easton Market Square Oyster Fest, Easton
Taste of the Narrows, Kent Narrows
UMCES Horn Point Lab Open House, Cambridge
FINS Fishhouse and Ray Bar, Ocean City
November 2012
Old Ebbitt Oyster Riot Oyster Matinee, Washington
St. Michael's Chesapeake Bay Maritime Museum Oyster Festival, St. Michael's