The Oyster Recovery Partnership (ORP) is joining forces with the world's leading conservation organization, The Nature Conservancy (TNC) and regional McCormick & Schmick's restaurants, to launch the "One for the Bay" campaign. "One for the Bay" will support these organizations' work on the largest oyster restoration project ever in the Chesapeake Bay — in Harris Creek. The tributary-wide oyster reef will cover over 350 acres: that's bigger than Washington, D.C.'s National Mall!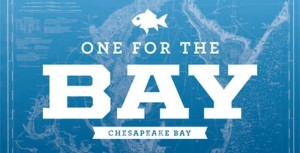 To help raise awareness about this incredible project, all regional McCormick and Schmick's restaurants have become exclusive restaurant partners of the campaign. This nationwide restaurant group will host a "One for the Bay" social hour at its Washington, D.C. K Street location on the first Wednesday of every month from March through October, 5 p.m. to close, donating a portion of the evening's oyster sales to the Harris Creek Project.
You can also visit www.nature.org/oneforthebay for more information.