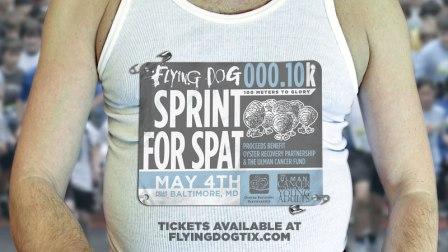 Join the Oyster Recovery Partnership and Flying Dog Brewery in the inaugural Sprint for Spat race and fundraiser on May 4 in Baltimore, Md.
Runners will compete on a 100-meter course located within the South Broadway Square in Fells Point. A hydration station — featuring a Pearl Necklace Oyster Stout oyster shooter — will be located at the 0.05K mark.
At the conclusion of this grueling footrace, runners will refuel with tracks spun by DJ Landis Expandis, beer from yours truly, food truck fare, and buck-a-shuck grilled and raw oysters from local Rappahannock River Oysters, Barren Island Oysters, and Hollywood Oysters.
The race benefits ORP and the Ulman Cancer Fund for Young Adults. Join us for the fun and help us raise funds to produce and plant oysters in the Chesapeake Bay.
Click here for details and registration and thank you to Flying Dog for sponsoring this event.