The world is our oyster.
Restoring the Chesapeake Bay's oyster population is essential to improving the health of the Bay, revitalizing the regional seafood industry, and stimulating the local economies of our State's waterfront communities. Restoring the Bay means restoring our oysters and all the other species that depend on them. The Oyster Recovery Partnership's dedicated team of 25 full time and seasonal employees work daily to make a difference.
Senior Staff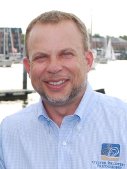 Stephan Abel
Executive Director
Stephan has been the Executive Director of the Oyster Recovery Partnership since 2007. Prior to joining the Partnership, he was the Executive Director in the Office of Communications and Marketing at the Maryland Department of Natural Resources.
He enjoyed a distinguished career in the U.S. Navy, has held management positions at Sallie Mae and Careerbuilder, and earned a B.S. from Villanova University, a M.B.A. from George Washington University and is a graduate of the Naval War College. A lifelong sailor on the Chesapeake Bay, he has two children and lives in Stevensville, Maryland.
---
Operations
Ward Slacum
Director of Program Operations
Ward is responsible for activities within ORP's core programs in Oyster Restoration, Shell Reclamation, Oyster Aquaculture and Fisheries.  Ward has a broad background in marine and estuarine science and has been supporting Bay restoration for the past 20 years through research and cooperative programs with Bay watermen.  Prior to joining ORP he was the manager of Versar's Coastal and Marine Assessment Program.  He earned a Master's degree in Fisheries Science from the University of Maryland MEES Program and a bachelor degree in Environmental Science from the UMD Eastern Shore campus.  He was born on the Eastern Shore and lives in Stevensville.  In his free time, Ward enjoys being outdoors gardening, boating, fishing, and making furniture in the woodshop.
---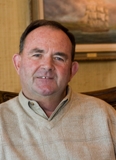 Eddie Walters
Director, Field Operations
Eddie is a graduate of the University of Baltimore, but spent much of his life as a commercial waterman on the Chesapeake Bay. Eddie joined ORP in 2000 and oversees the ORP's UMCES Horn Point field program, staff and on-the-ground operations.Eddie's father spent 20 years with the Maryland Department of Natural Resources, finishing his career as Captain of the state vessel "Fifty-Fifty". Eddie spends much of his free time playing golf with his wife Sam, Assistant Vice President of Farmers Bank in Annapolis,  and daughter, Nicole.
---
Partnerships, Marketing and Events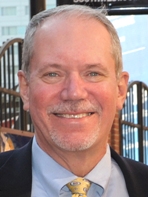 Paul Schurick
Director of Partnerships
Paul works with businesses, organizations and individuals to build partnerships to increase the environmental, economic and cultural importance of oysters. He has more than 30 years experience in policy, communications and partnerships. He has master's and bachelor's degrees in economics from the West Virginia University. He served as chief of staff for Maryland Gov. William Donald Schaefer and director of communications for Gov. Robert Ehrlich. In his free time, Paul enjoys kayaking and cooking. He lives in Annapolis.
---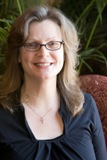 Penny Jurick
Director, Finance and Program Support Services
Penny oversees ORP's finances, human resources and many of the day-to-day operational and support elements that keep the organization running smoothly. She has 22 years accounting and management experience. Before ORP, she worked as Executive Account Manager for a worldwide logistics company.Penny resides in Glen Burnie, Maryland, with her husband Bob and two children, Alina and Jeremiah, all Chesapeake Bay lovers. She and her family have spent many years on the Chesapeake Bay and are eager to stay involved in restoration activities.
Our Board of Directors meets quarterly and serves without compensation. The diversity of interests embodied by our board is reflected in ORP's approach to oyster restoration in the Chesapeake Bay.
Board of Directors
Executive Committee
---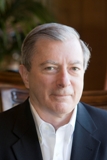 Robert Driscoll, Chairman
President, SCC Group, Sindicatum Carbon Capital
Bob has more than 36 years experience in successful development and management of international and domestic businesses. Specifically, he has more than 15 years experience specializing in large-scale infrastructure development, financing, construction, ownership, operation, acquisition and divestment. Prior to joining SCC, Bob worked at Mirant Corporation as a Senior Vice President and Head of Asset Management, where he managed Mirant's U.S. operations and was responsible for government relations, business development, and coordination of the company's commercial and operations groups. Bob was also Chief Executive Officer of Mirant Mid-Atlantic LLC, a business unit representing nearly 80 percent of Mirant's annual revenues.
Previously Bob was a Principal at Private Power Development, an advisory firm providing consulting services to various companies, including a consortium of Japanese and British firms that purchased a multi-billion dollar Asia-Pacific business. Prior to this Bob worked at Edison Mission Energy ("EME"), serving as Chief Operating Officer of EME's Asia Pacific business, where he grew the business from two assets in the region to one of the largest overseas U.S. investments in the independent power business, with more than $5 billion of assets and operations in Australia, New Zealand, Indonesia, the Philippines, Thailand and Singapore. From 1984 to 1995, he worked at the US-ASEAN Business Council in Washington D.C. He was a Vice President at the Council of the Americas from November 1973 to July 1984, in New York City. He holds a B.A. from Carroll College, Montana and an M.A. from the University of Texas. He joined our Board of Directors in 2006.
---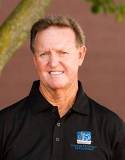 Russell Dize, Vice Chairman
Representing commercial seafood industry
Vice President, Maryland Watermen's Association
Russell began his career as a Chesapeake Bay Waterman in 1959 at the age of 18. Over the past 50 years, Russell has worked in all aspects of the seafood industry. In 1972 he became a partner in the Tidewater Clam Co. and 10 years later formed his own company, R.D.S. Seafood. He is the owner and captain of the skipjack Kathryn and operates his charter boat Riley Kat out of Tilghman Island, Maryland. Russell also serves on numerous fisheries management committees, including the Oyster Advisory Committee, Rockfish Advisory Committee and the Tidal Fish Advisory Committee. Russell and his wife Joan live in Tilghman Island, Maryland.
---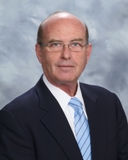 Mike Eckhart, Vice Chairman
Representing the environmental community
Managing Director, Institutional Clients Group, Citi
Mike participated in the original Oyster Policy Roundtable and has been on the ORP Board since 1994. In 1992, he proposed the Clear Bay Project — the combination of a large-scale, hatchery-based oyster restoration program for the Chesapeake Bay, powered by a gas-fired power generation plant — that was one of the factors that led to the formation of the Roundtable and ultimately to the ORP. Mike grew up in Annapolis in the early 1960s, when the Skipjack fleet still sailed from the area, and graduated from St. Mary's High School in 1966. He served in the U.S. Navy Submarine Service and went on to receive an Electrical Engineering degree from Purdue University and an MBA from Harvard Business School.
Having worked in power generation and renewable energy for more than 30 years, Mike has continued to strive to connect the dots between this cutting edge, sustainable practice and restoration of the Chesapeake Bay. Mike  joined Citi, a leading global financial services company, after spending a decade as the founding President of the American Council On Renewable Energy (ACORE), where he became a world leader on issues of renewable energy and often contributes this "business environmentalism" to the ORP. Mike enjoys sailing out of Annapolis with his wife and two grown daughters, and has enjoyed membership with both the Maryland Watermen's Association and the Chesapeake Bay Foundation for several decades.
---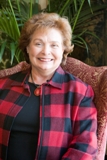 Karen Oertel, Vice Chairman
Representing seafood growers, processing and distribution interests
Owner, W.H. Harris Seafood Inc.
For more than 40 years, Karen and her family have been involved in the seafood industry. She is a member of the Harris Family Partnership. Karen has served on many boards relating to business and non-profits alike, including county and state boards and commissions. She has been on the Executive Board of the ORP for many years. She helped launch the ORP as a member of the Oyster Round Table and also served on the Tidal Fish Commission. She lives on the Eastern Shore with her husband and enjoys spending time with her three children and five grandchildren.
"I believe that we need to find a sustainable path, both ecologically and economically, to restore oysters in our
Bay and have worked diligently to support a balance that would achieve this goal," Karen said. "We deal with many challenges in this venture — one of which is disease. Having a sustainable industry until the 1970s when disease became a factor, we have supported the scientific community in developing disease-free oysters, as well as the industry in cleaning the bottom and bringing the shell to the surface. By working together as a team we have been successful in finding some common sense solutions. However, our fight is not over; we need to continue to find the balance that works."
---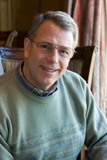 Joe Jackins,  Treasurer
Former Executive Director, Maryland Child Support Enforcement Administration
Joe became involved with ORP after serving as the committee chairman for the Skipjack races held during Chesapeake Appreciation Days. Joe has served on ORP's Board since its inception in 1994. Joe began his career at St. John's College as business manager and was with Air Cargo for the 23 years as Chief Financial Officer.
---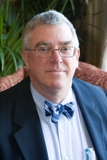 Ed Rich, Secretary
Senior Consulting Engineer, Northrop Grumman Corporation
As a judge in the Baltimore Science Fair for more than 15 years, Ed has encouraged the talented youth of our area to pursue science as a career. When Ed first joined the ORP Board, he represented the Windjammers, the founders of Chesapeake Appreciation Inc., which became the Oyster Recovery Partnership. Over the years, Ed has played an active role in supporting outreach events to teach children about the role that oysters play in restoring our Bay. He lives in the Annapolis area with his wife and daughter, and is an active member of the sailing community.
---
Directors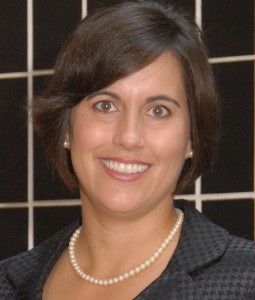 Misty Allen
Vice President Asset Management – Eastern PJM, GenOn Energy Inc.
Misty currently serves as Vice President of Asset Management (Eastern PJM) for GenOn Energy Inc. — one of the largest competitive generators of wholesale electricity in the United States. In her position at GenOn, she has contributed to the development of company legislative and regulatory policy, and has directed government, community and media outreach efforts for the Eastern PJM assets located in New Jersey, Maryland and Virginia. She specializes in corporate community involvement programs and direct government relations management for the development of sound energy and environmental policy within the states where GenOn operates.
Prior to this role, Misty was at MidAmerican Energy Company, an Iowa based utility company, where she developed market entry plans and business best practices so that the business remained flexible to the ever changing regulatory and political environments in which the business was impacted. Beyond work and her involvement in the ORP, Misty is the Vice President of Reaching Out Now, Inc., a non-profit organization servicing low income families with children in the public school systems. Misty enjoys golf and is an avid reader. She also loves to spoil her two nephews and is eagerly anticipating the arrival of her new niece to finally enter a world of dresses and bows, instead of cleats and gym socks.
---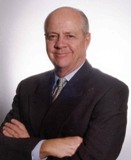 Keith Campbell
President, Campbell Foundation for the Environment
Keith was the founder of Campbell and Company in 1972 and currently serves as Chairman of its Board of Directors. In addition, Keith heads the Campbell Foundation for the Environment, which is dedicated to finding solutions to the environmental problems facing the Chesapeake Bay. Keith is a member of the Board of Trustees of the Chesapeake Bay Foundation and joined ORP's Board in 2001. In his spare time, Keith likes to fish, surf, golf, fly his plane, and spend time on the water.
---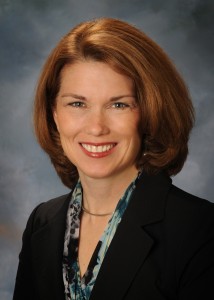 Cecelia Dwyer
President, Dwyer Marketing & Associates
Cecelia is an independent marketing consultant with 25 years of sales and marketing experience. Her business is focused on positioning, branding and building companies to be leaders in their markets by helping executives define their sales and marketing strategies to achieve optimal strategic growth. Cecelia has served as Senior Vice President of Marketing at Sallie Mae, a Fortune 100 student-lending leader, where she drove major marketing initiatives. Prior to this role, she served Sallie Mae as President of TrueCareers.com, an award-winning niche recruitment website, where she was responsible for the company's strategic plan and performance.
Prior to Sallie Mae, Cecelia spent 12 years at Robert Half International (RHI) a Fortune 500 search and professional staffing services firm. As President of the Mid-Atlantic Area, a top 10 performing market for RHI, she ran five divisions including Accountemps, Robert Half, RHI Management Resources, Officeteam and The Affiliates — all providing human capital management services. Cecelia and her husband make their home in Vienna, VA, have five children and enjoy an active lifestyle. An avid athlete, Cecelia can often be found competing in events that involve swimming, running and cycling in and around the Chesapeake Bay.
---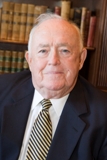 Dan Lyons
Retired Vice President, Eastern Seaboard Packaging
A retired Vice President for Eastern Seaboard Packaging (ESP), Dan was integral as a Managing Partner in building Southland Container Corporation from a small Maryland company to a multi-state operation. Southland Container was a supplier of packaging used for time-sensitive, high-value, delicate cargo shipments and a major supplier of the specialty packaging needed for the mid-Atlantic seafood industry, given the unique requirements for transporting seafood. Dan has always been an active supporter of the industries served by his company. For more than 50 years, Dan also served his community as a paid and volunteer firefighter.
He was President of Lombard (Illinois) Volunteer Fire Company and is a current member of the Bethany Beach Volunteer Fire Department, still responding to fires, assisting younger firefighters and serving on numerous committees. Dan is a graduate of the University of Maryland and served in the U.S. Air Force as a Logistics Officer. He continued service as a Reservist until recently, when he became a member of the Air Force Retired Reserves. A native of Washington, D.C., Dan grew up in Silver Spring, Maryland, where he and his wife, Peggy, attended Montgomery Blair High School. He makes his home in Bethany, Delaware, and enjoys spending time with his two grandchildren.
---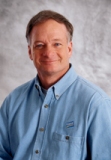 Jim Perdue
Chairman, Perdue Farms Inc.
As Chairman and CEO of Perdue Farms, Jim heads the company's executive team and is responsible for developing the company's vision and growth strategies. Jim grew up in the family poultry business, but left after high school to attend college to pursue his interests in biology. He received his undergraduate degree from Wake Forest University and his master's degree in marine biology from the University of Massachusetts at Dartmouth, doing growth rate research on the Malaysian prawn. In 1983, Jim earned a doctorate in fisheries from the University of Washington in Seattle, where he studied survival of the Japanese oyster to summer mortality through genetic selection. He then returned to the family business and in 1989. Jim earned his MBA from Salisbury State University and became Chairman and CEO at Perdue Farms, Inc. in 1991.
---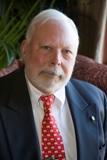 Bill Sieling
Executive Director, Chesapeake Bay Seafood Industries Association

Bill began his career in the Army, serving from 1965 to 1967. He then joined the Maryland Department of Natural Resources as a Fisheries Extension Agent, spanning 20 years, working with watermen and processors to better the industry. Bill later switched to the Department of Agriculture as Chief of Seafood Marketing for 12 years. Now in retirement, Bill works as Executive Director of the Chesapeake Bay Seafood Industries Association. He is a graduate of Washington College. Bill is an original ORP Board member. Bill and his wife, Anne, make their home in Bay Ridge, Maryland.
---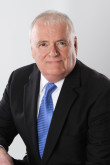 Mark Stemen
Managing Member/Principal, Discovery Lifestyle Communities, LLC
Mark is Virginia Division President for Washington Homes, Inc., a K. Hovnanian Company. In addition, Mark is the Mid Atlantic President of K. Hovnanian's Four Season Active Adult Communities and is currently developing major retirement communities in Virginia and Maryland. Mark joined the ORP board in 2001. He is an active member of the National Council on Seniors' Housing, National Association of Home Builders, Urban Land Institute and the Northern Virginia Building Industry Association. Mark is a graduate of the University of Michigan, has a Masters in Public Administration from Wayne State University, and a law degree from Emory University.
---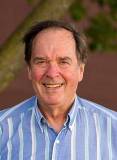 Dale Wright
Agent, Chase Fitzgerald Real Estate
Dale served on the Board of Chesapeake Appreciation, Inc., in the early 1970s and was one of the few remaining members of that group when it became the ORP in 1993. Dale was Board Chairman from 2004 to 2006. As he recently observed, "It is just amazing to see how the organization has developed from a few volunteers meeting once-a-year on the weekend of skipjack races at Sandy Point, to growing and planting hundreds of millions of baby oysters every year with a professional, full-time staff." Dale's professional career began after his graduation from Ohio Wesleyan University. As a member of the Air Force ROTC program, he was commissioned and placed on active duty with the U.S. Air Force. Dale attended Accounting & Finance School and was sent on assignment as a Financial Services Officer on a Missouri SAC base.
After leaving active duty in 1962, he returned to his wife's home town of Baltimore and entered the broadcasting industry, eventually rising to the position of President and General Manager of WMAR-TV. In the late 1980s, Dale made a career change and became a licensed Real Estate agent with Chase Fitzgerald & Co. in his Roland Park neighborhood of Baltimore. There, along with his wife, Stephany, they raised three girls. Now adults, their children live in other states, which gives Stephany and Dale the time and resources to indulge their love of travel. Dale is also a long time aficionado of vintage British sports cars, especially those made by the Daimler Motor Car Company and serves on the executive committee of the US/Canadian Daimler & Lanchester Owners Club of North America.
---
 Advisory Board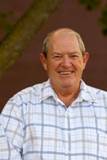 Charles Evans Jr.
Founder and Managing Member, Evans Land LLC
Charlie is a Mid-Atlantic States Real Estate Developer, Asset Manager, Real Estate Deal Negotiator, Consultant, Private/Public Partnership Expert, and Real Estate Broker licensed in Maryland. With over 40 years of experience advising clients from across the country on the acquisition, development, disposition, restructuring and workout of commercial and mixed use real estate properties, Charlie has advised partners and clients from Los Angeles to Colorado, Ohio to Georgia and Virginia to Massachusetts. Charlie says "Serving on the Board of ORP provides me with an opportunity to stay connected to bay restoration initiatives and help develop new and creative ways to improve water quality in the Chesapeake, while serving a great organization that is one of the 'shining lights' of restoration for the Chesapeake Bay Watershed." Charlie joined the Board in 2008 and lives in Cambridge, Maryland.
---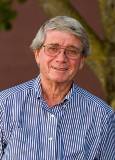 Henry "Bud" Verts
Former Secretary, Maryland Department of Agriculture
Bud, a St. Mary's County, Maryland, farmer and veterinarian, began his career in state government as assistant state veterinarian at the Maryland Department of Agriculture. He went on to become state veterinarian and served as Deputy Secretary of Agriculture from 1994 to 1998 and Secretary of Agriculture from 1998 to 2001. Bud did his undergraduate work at the University of Maryland and received a doctor of veterinarian medicine degree from the University of Georgia in 1956. Bud is an active member of his community, and is now busy running his Trent Hall bed and breakfast with his wife, Nancy.
---
Remembering former board members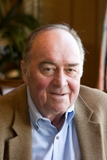 Dr. Torrey C. Brown (1937-2014)

Dr. Torrey C. Brown was co-founder and former chairman of ORP's Board of Directors and a longtime friend of the Chesapeake Bay. Before joining the Board of ORP, Torrey served as chairman of the Maryland House of Delegates Environmental Matters Committee and as Secretary of Natural Resources. He was also active with the Chesapeake Bay Trust and the Chesapeake Bay Environmental Commission. Torrey also served as Assistant Dean of the Medical School and Vice President of Johns Hopkins Hospital from 1976 to 1983.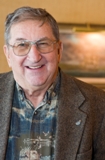 Larry Simns (1938-2013)
Larry was the first President of the Maryland Watermen's Association since it was founded and continued until his death. He was been a lifelong waterman, harvesting oysters, crabs, striped bass and clams, and ran a charter business on his boat, the Dawn II. Larry served on many regional and national committees, including the Governor's task for oil spills, the Mid Atlantic Fisheries Management Council and the Oyster Roundtable.
Ken Binnix (1944-2015) 
Ken spent more than 30 years pursuing the best interests of the Chesapeake Bay. A pioneer in oyster restoration, Ken helped create and direct the ORP during its formative years as Chairman of the Board of Directors from 1994 to 1997. He was Vice President of the Chesapeake Area Professional Captains Association. He has assisted the Maryland Watermen's Association in their oyster shucking demonstrations during the Chesapeake Appreciation Days at Sandy Point State Park, served as Chairman of the Chesapeake Appreciation Days, Inc. from 1990-1991, and was a member of the famous Windjammers of the Chesapeake Club from 1990-1995.
Ken was the Executive Vice President of the Days Cove Reclamation Company in Annapolis and Vice President of William J. Gleason & Sons, Inc. in White Marsh. Ken also served as Chairman of the Maryland-Delaware Solid Waste Association.