ORP Impact Report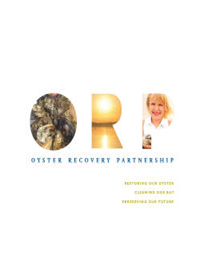 The ORP Impact Report details our
past, current and planned efforts to restore
a healthy oyster population to the Chesapeake
Bay. Click on the book for the full report
and to learn more about the Partnership whose
mission is to:
Restoring Our Oyster. Cleaning Our Bay. Preserving Our Future.