Bringing back the Chesapeake Bay one oyster at at time . . . actually, millions at a time.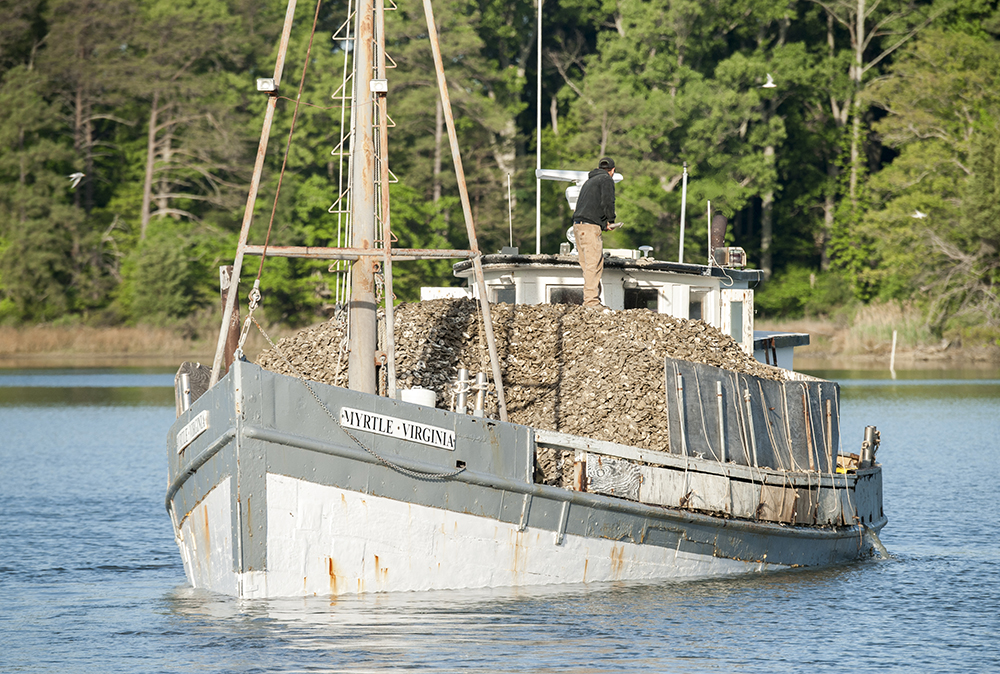 The Oyster Recovery Partnership has been a partner in on the largest oyster restoration project ever on the East Coast, in Harris Creek — a tributary of the Choptank River in the Chesapeake Bay. Learn more about the Harris Creek Project here.
Though great challenges lie ahead, we continue to provide innovative techniques and cutting-edge science to achieve greater efficiency, effectiveness and collaboration with our partners as we:
1. Expand field operations to support the new UMCES Horn Point Lab Hatchery oyster setting pier, capable of producing 2 billion oysters per year;
2. Assist mother nature to jump-start local wild oyster populations by rebuilding the network of oyster reefs within entire river systems to assist them in natural expansion;
3. Assist in implementing aquaculture projects as a viable addition to a wild fishery, while concurrently supporting the existing wild fishery; and
Build upon public engagement projects, such as the region's first Shell Recycling Alliance, to actively provide outlets to energize citizens with a desire to positively impact our Bay.
Oyster Recovery Partnership oyster plantings in the Chesapeake Bay
1998: 2 million
1999: 9 million
2000: 38 million
2001: 58 million
2002: 76 million
2003: 164 million
2004: 76 million
2005: 191 million
2006: 330 million
2007: 137 million
2008: 525 million
2009: 647 million
2010: 458 million
2011: 533 million
2012: 634 million
2013: 862 million
GOAL:  2 BILLION