The oyster is our world
Restoring the Chesapeake Bay's oyster population is essential to improving the health of the Bay, revitalizing the regional seafood industry, and stimulating the local economies of our State's waterfront communities. Restoring the Bay means restoring our oysters and all the other species that depend on them.
Staff
---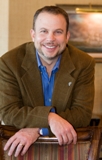 Stephan Abel
Executive Director
Stephan has been the Executive Director of the Oyster Recovery Partnership since 2007. Prior to joining the Partnership, he was the Executive Director in the Office of Communications and Marketing at the Maryland Department of Natural Resources.
He enjoyed a distinguished career in the U.S. Navy, has held management positions at Sallie Mae and Careerbuilder, and earned a B.S. from Villanova University, a M.B.A. from George Washington University and is a graduate of the Naval War College. A lifelong sailor on the Chesapeake Bay, he has two children and resides in Stevensville, Maryland.
---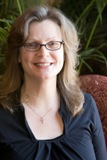 Penny Jurick
Director, Finance and Program Support Services
Penny oversees ORP's finances, human resources and many of the day-to-day operational and support elements that keep the organization running smoothly. She has 22 years accounting and management experience. Before ORP, she worked as Executive Account Manager for a worldwide logistics company.
Penny resides in Glen Burnie, Maryland, with her husband Bob and two children, Alina and Jeremiah, all Chesapeake Bay lovers. She and her family have spent many years on the Chesapeake Bay and are eager to stay involved in restoration activities.
---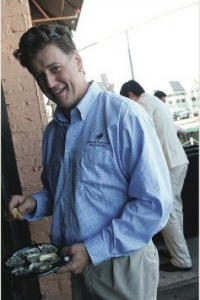 Bryan Kent Gomes
Manager, Special Programs
Bryan brings more than a decade of environmental education and public outreach experience to ORP. He has a B.A. in Marketing/Psychology and a MEd. in Post Secondary Education from Salisbury University. Bryan is passionate about the outdoors. He has thru-hiked the entire Appalachian Trail, from Georgia to Maine, and as a lifeguard lived in a tent on the beach at Assateague State Park. Bryan has also served as a Park Ranger for Anne Arundel County and the Maryland Park Service, as well as a Director/Coordinator of various summer camps in the Annapolis area.
Bryan loves to travel and spent two months in New Zealand learning about aquaculture and sustainable resource management. Bryan lives on the water in Annapolis and enjoys swimming, biking, paddling, playing ice hockey and moonlighting as a DJ.
---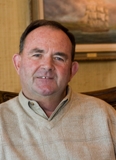 Eddie Walters
Director, Field Operations
Eddie is a graduate of the University of Baltimore, but spent much of his life as a commercial waterman on the Chesapeake Bay. Eddie joined ORP in 2000 and oversees the ORP's UMCES Horn Point field program, staff and on-the-ground operations.
Eddie's father spent 20 years with the Maryland Department of Natural Resources, finishing his career as Captain of the state vessel "Fifty-Fifty". Eddie spends much of his free time playing golf with his wife Sam, Assistant Vice President of Farmers Bank in Annapolis,  and daughter, Nicole.
---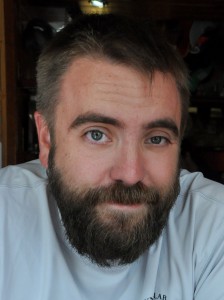 Steven Allen
Senior Manager, Aquatic Restoration & Scientific Diver
Steve Allen has served as the on-the-water program manager and the staff scientific diver at ORP since March 2008. Prior to his current position, he was the Lab Manager and Scientific diver for Paynter Labs at the University of Maryland. Prior to moving to Maryland, he worked for the pharmaceutical company Novartis, in Cambridge, Massachusetts, as a microbiologist. Steve received his Masters in Marine Biology from the College of Charleston for studying the effects an intertidal habitat had on the physiology of Pacific Oysters.
While in Charleston completing his Masters, he worked as a Microbiologist at NOAA, performing fecal coli form source tracking over public oyster beds. Steve received his BA from the University of Long Island, Southampton College in Biology/Marine Molecular Biology. An avid fan of music, he is married with two dogs and a cat and resides in Edgewater, Maryland.
---
Sarah Walker
Outreach Programs Specialist
Sarah Walker began with ORP in the summer of 2011 and quickly became our Outreach Programs Specialist in the Fall of 2011. She is integral in assisting all facets of ORP office operations. A graduate of American University with a BA in Business Administration in Marketing & Accounting, she was active on campus as a member of Alpha Chi Omega and the AU Honors Program. Sarah currently spends her free time producing film projects and traveling abroad. Her love for the environment helps her educate others about the importance of oysters during ORP outreach and education initiatives.
---
Tommy Price
Special Programs Specialist
Shell Recycling Alliance/Marylanders Grow Oysters
Tommy Price joined the ORP team as an intern with the Shell Recycling Alliance in the spring of 2011. A graduate of Washington College, Tommy focused much of his studies on the culture and lore of the Chesapeake oyster industry, earning a BA in History. He earned the Outstanding Community Service Graduation Award as a member of Phi Delta Theta Fraternity, and was a four-year rower on the men's crew team. Outside of work, Tommy enjoys all things nautical including working on boats and fly fishing his home waters of the Bay.
---
ORP Field Crew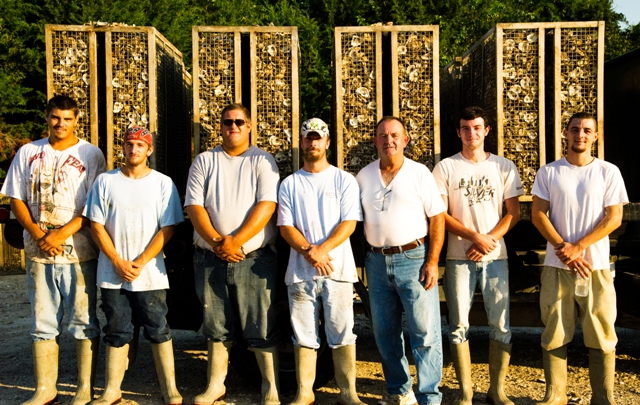 ORP Field Crew Members (left to right): Joshua Wingfield, Andrew Brooks, Zachary White, Christopher Woodfin, Eddie Walters, Eric Conrad and Buddy Willey.