The oyster is our world
Restoring the Chesapeake Bay's oyster population is essential to improving the health of the Bay, revitalizing the regional seafood industry, and stimulating the local economies of our State's waterfront communities. Restoring the Bay means restoring our oysters and all the other species that depend on them. The Oyster Recovery Partnership's dedicated team of 25 full time and seasonal employees work daily to make a difference.
Senior Staff
---
Stephan Abel
Executive Director
Stephan has been the Executive Director of the Oyster Recovery Partnership since 2007. Prior to joining the Partnership, he was the Executive Director in the Office of Communications and Marketing at the Maryland Department of Natural Resources.
He enjoyed a distinguished career in the U.S. Navy, has held management positions at Sallie Mae and Careerbuilder, and earned a B.S. from Villanova University, a M.B.A. from George Washington University and is a graduate of the Naval War College. A lifelong sailor on the Chesapeake Bay, he has two children and lives in Stevensville, Maryland.
Operations
Ward Slacum
Director of Program Operations
Ward is responsible for activities within ORP's core programs in Oyster Restoration, Shell Reclamation, Oyster Aquaculture and Fisheries.  Ward has a broad background in marine and estuarine science and has been supporting Bay restoration for the past 20 years through research and cooperative programs with Bay watermen.  Prior to joining ORP he was the manager of Versar's Coastal and Marine Assessment Program.  He earned a Master's degree in Fisheries Science from the University of Maryland MEES Program and a bachelor degree in Environmental Science from the UMD Eastern Shore campus.  He was born on the Eastern Shore and lives in Stevensville.  In his free time, Ward enjoys being outdoors gardening, boating, fishing, and making furniture in the woodshop.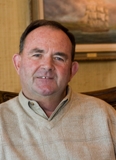 Eddie Walters
Director, Field Operations
Eddie is a graduate of the University of Baltimore, but spent much of his life as a commercial waterman on the Chesapeake Bay. Eddie joined ORP in 2000 and oversees the ORP's UMCES Horn Point field program, staff and on-the-ground operations.Eddie's father spent 20 years with the Maryland Department of Natural Resources, finishing his career as Captain of the state vessel "Fifty-Fifty". Eddie spends much of his free time playing golf with his wife Sam, Assistant Vice President of Farmers Bank in Annapolis,  and daughter, Nicole.
Partnerships, Marketing and Events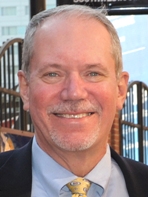 Paul Schurick
Director of Partnerships
Paul works with businesses, organizations and individuals to build partnerships to increase the environmental, economic and cultural importance of oysters. He has more than 30 years experience in policy, communications and partnerships. He has master's and bachelor's degrees in economics from the West Virginia University. He served as chief of staff for Maryland Gov. William Donald Schaefer and director of communications for Gov. Robert Ehrlich. In his free time, Paul enjoys kayaking and cooking. He lives in Annapolis.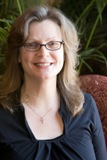 Penny Jurick
Director, Finance and Program Support Services
Penny oversees ORP's finances, human resources and many of the day-to-day operational and support elements that keep the organization running smoothly. She has 22 years accounting and management experience. Before ORP, she worked as Executive Account Manager for a worldwide logistics company.Penny resides in Glen Burnie, Maryland, with her husband Bob and two children, Alina and Jeremiah, all Chesapeake Bay lovers. She and her family have spent many years on the Chesapeake Bay and are eager to stay involved in restoration activities.