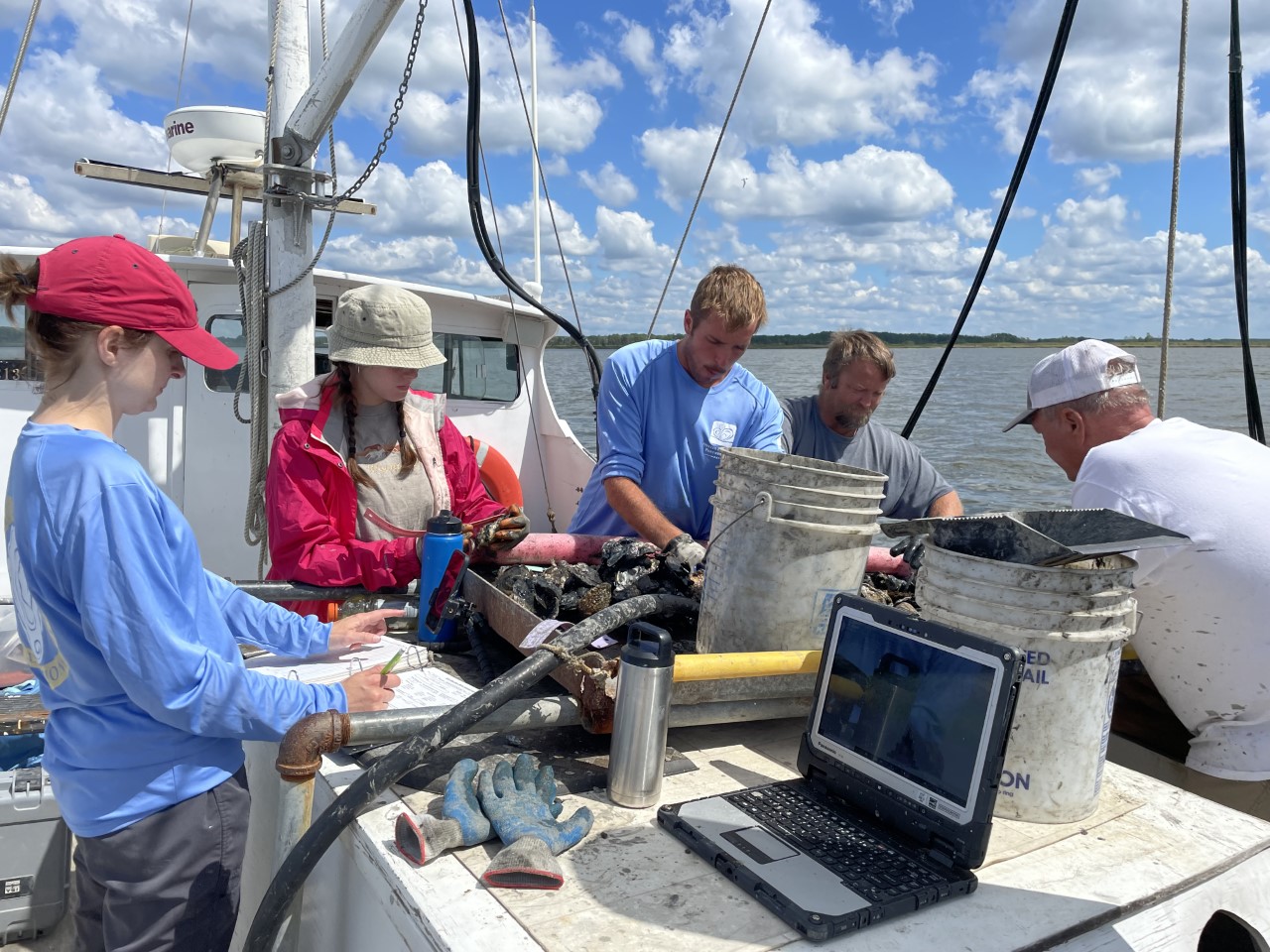 WE'RE HIRING
If you're looking for an exciting opportunity to work for an organization that's making an impact, then we want to hear from you! Any opportunities will be listed below.
STAFF
ORP understands that our employees are our most valuable asset and we strive to create an atmosphere that encourages creativity, collaboration and respect. We offer competitive salaries, excellent benefits, and the opportunity to grow your career. Apply today to join our team!
The Oyster Recovery Partnership (ORP) is a 501 (c) (3) non-profit organization engaged in large-scale oyster restoration, advancing oyster aquaculture, and promoting sustainable management of native oysters and other fishery stocks. ORP operates its shell recycling and processing facility in Cambridge, MD where it supports oyster restoration and aquaculture activities in partnership with the University of Maryland Center for Environmental Science Horn Point laboratory.
ORP is seeking to hire a contractual employee to assist with daily operations at its shell recycling and processing facility in Cambridge, MD.
Specific duties will include
Working as team to clean and prepare oyster shells for restoration
Operating or working in close proximity to machinery used to clean shell
Running or working in close proximity to heavy equipment such as flatbed trucks, bobcats, or forklifts
Manually shoveling, moving, and bagging oyster shell for restoration
Cleaning large water tanks during restoration activities
Participating in outreach and restoration activities
Essential Qualifications
High school degree or equivalent
Ability to lift heavy objects
Ability to work in inclement weather conditions such as rain, heat, and high humidity
Ability to work shifts including early morning or late afternoon depending on project needs
Valid driver's license
CDL a plus but not mandatory
Position Details and Benefits
The position is in-person, with 10-hour shifts, and will be part- or full-time hourly (20 to 40 hours/week) without benefits. Employment is contingent upon passing a drug and background screening. The hourly compensation is $16.50 – $18.50/ hour.
Application Instructions
Please apply by emailing Dave King, Director of Field Operations:[email protected].
ORP turns to commercial watermen for help moving shells, spat-on-shell, and other in-water work.  Watermen bring expertise and experience available nowhere else.  ORP frequently solicits watermen to bid on a wide variety of work, from short hauls to season-long contracts. See what opportunities currently exist below.