Oysters are incredible creatures and an important part of the Chesapeake Bay ecosystem. They filter excess nutrients and other pollutants from the water and they grow in reefs that provide valuable habitat, food, and protection for other marine animals and plants. Oysters are also a healthy food source and their harvest and cultivation creates jobs and revenue for the commercial seafood industry, which bolsters the regional economy. Due to disease, overfishing, pollution, and other factors, the Chesapeake Bay's oyster population is a fraction of what it once was.
Because of their significant benefits to the environment and the economy, ORP and our partners are working hard to restore oysters to the Bay. Our work includes sanctuary restoration, public reef replenishment, and community-supported restoration programs. More info on each below.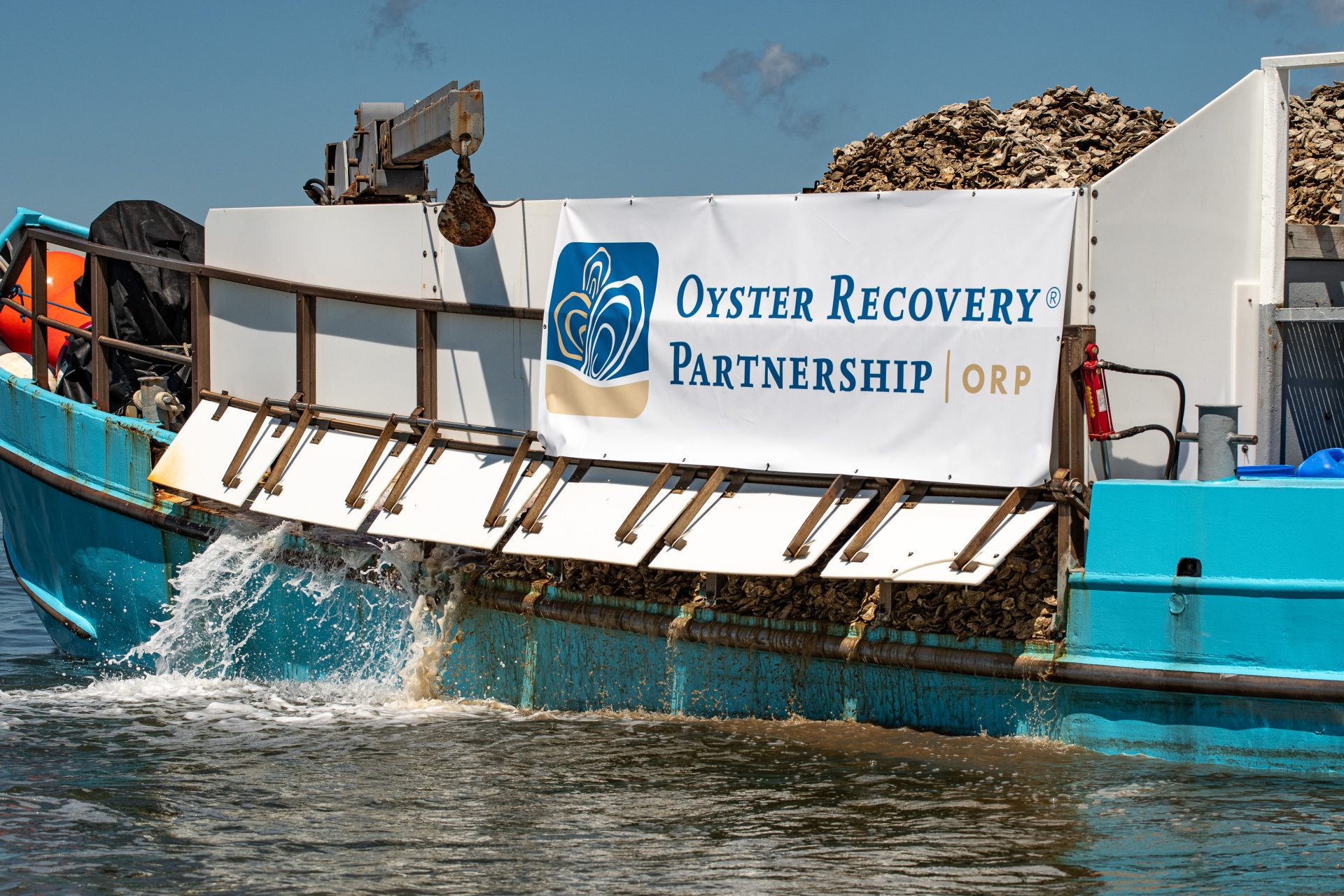 OYSTER SANCTUARY RESTORATION
Oyster sanctuaries are areas permanently closed to oyster harvest and protected by law. Sanctuaries protect existing oyster populations and reef habitat, supply juvenile oysters to adjacent areas, and can provide resilience to stressors such as disease and climate change. ORP conducts oyster restoration in entire Bay tributaries as well as a network of smaller, local sanctuaries. Every acre counts!
ORP's large-scale, tributary-wide restoration program kicked-off in 2014 with the signing of the Chesapeake Bay Agreement. The Chesapeake Bay Program — a partnership of federal, state, and local governments; academic institutions; and nonprofit organizations — committed to restore oyster populations in ten Chesapeake Bay tributaries by 2025. In Maryland, the Tred Avon, Little Choptank, Manokin, and the Upper St. Mary's Rivers, as well as Harris Creek are the targets of this large-scale work. ORP is on track to meet the "Five by 2025" goal, with four out of five tributaries already completed!
The restoration process is complex and relies on collaboration with partners who identify areas that will sustain successful reefs, supply oyster larvae and shell, and monitor reefs after construction is complete.
WHERE IS RESTORATION TAKING PLACE?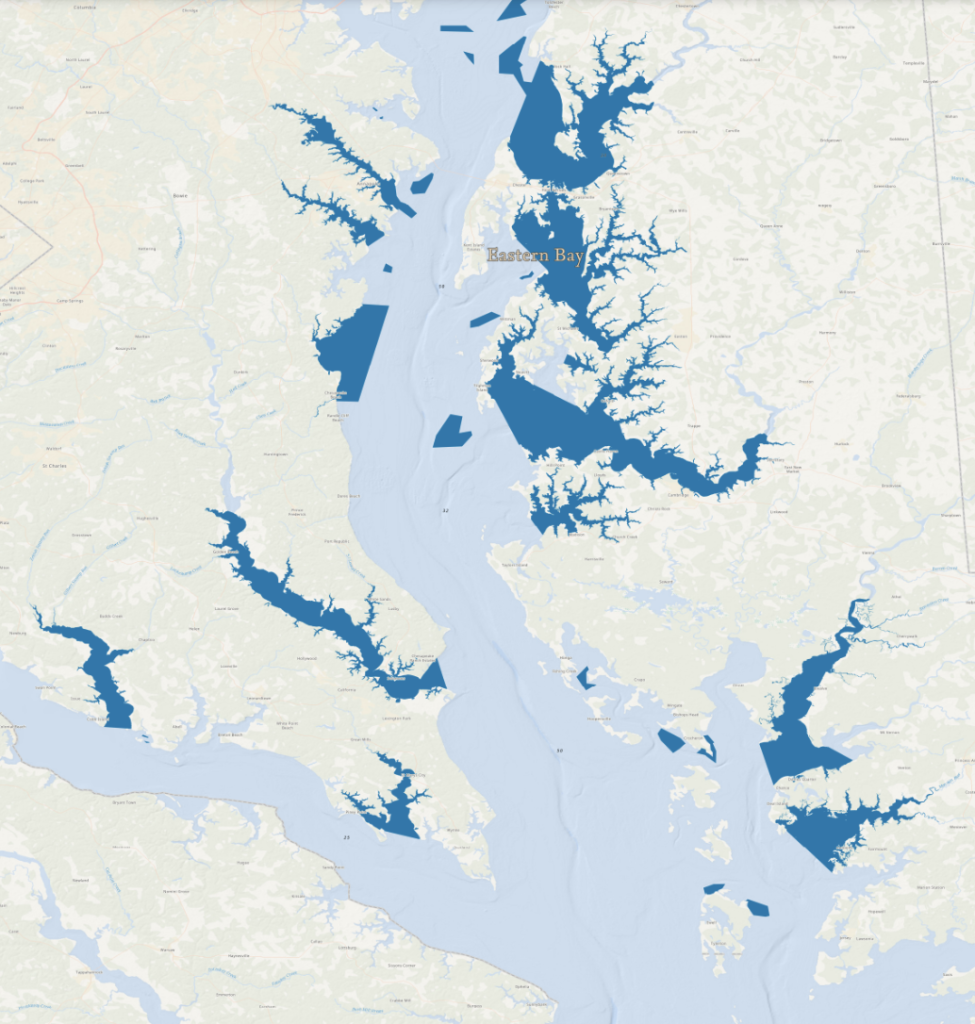 View the restoration blueprints for the 'Big Five' Maryland tributaries:
PUBLIC REEF REPLENISHMENT
In support of Maryland's commercial oyster industry, ORP, together with Maryland Department of Natural Resources, procures and plants wild oyster seed, substrate, and spat-on-shell on Maryland's wild harvest reefs. A combination of these activities are implemented to promote a healthy, sustainable oyster fishery.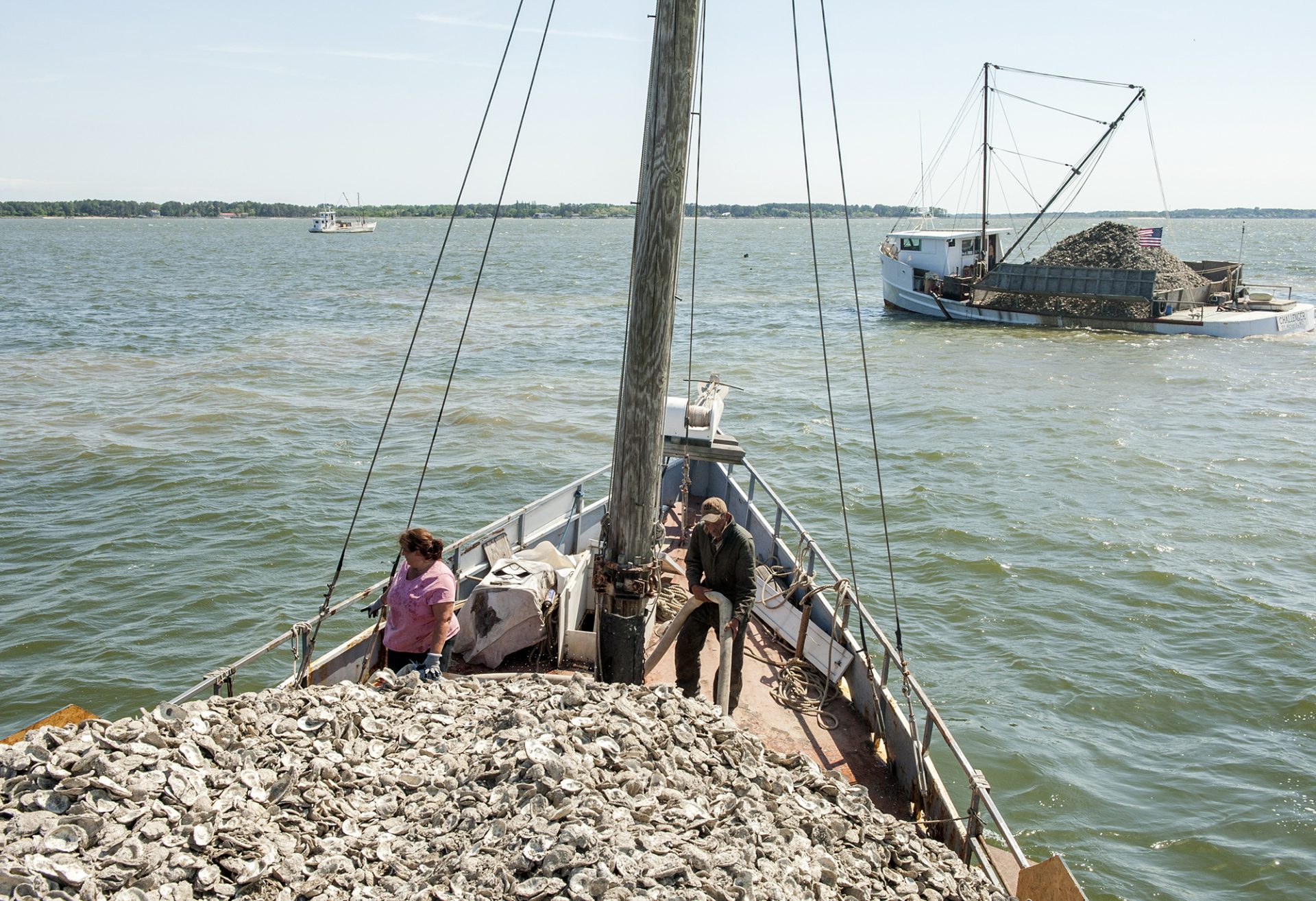 Wild Seed - juvenile oysters - is imported from areas where natural recruitment is relatively high. Seed typically comes from high salinity areas in the southern portion of the Bay

Substrate is oyster shell sourced from shucking houses. These shells come from harvested reefs, and are recycled back onto those reefs to provide habitat for new oysters to settle and grow

Spat-on-shell is produced in an oyster hatchery and is deployed in areas where oyster reproduction is low
ORP strives to enhance the native oyster population and improve Chesapeake Bay health – and also support Maryland watermen and the growing seafood industry. This program enables us to meet these objectives. ORP hires watermen to transport wild seed and shell to be planted on natural oyster reefs throughout Maryland's tributaries. Where and how much seed and shell are planted each year are determined by the eleven County Oyster Committees and approved by Maryland Department of Natural Resources.
COMMUNITY SUPPORTED RESTORATION
Community support and local advocacy for oyster restoration is central to successfully completing our mission. ORP coordinates several community-based restoration programs to engage, educate, and empower the public to get involved!
ORP supplies cages of baby oysters to waterfront property owners to hang from their docks; once grown, the juvenile oysters are then planted on local sanctuary reefs.
ORP works with watershed groups to raise money in their communities to help pay for local reef restoration projects.