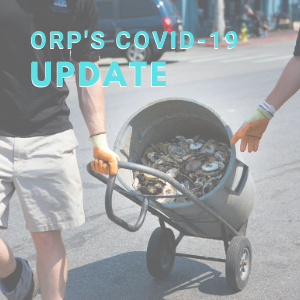 Just like you, we're concerned and taking all of the necessary precautions to prevent the COVID-19 outbreak. Specifically, we have suspended shell recycling operations, and will not be hosting or or promoting any events through early May, at a minimum. At this time, oyster planting season is still on schedule.
We will be monitoring developments and post updates on our website and social media as necessary.
Above all, please stay safe and healthy.
Sincerely, The ORP Team
Restaurants, if you have any questions or concerns regarding shell recycling, please contact program manager, Tommy Price, at 410-972-1782 or [email protected].