Make a Valentine's Day "splash" with this delicious Brut Oyster Risotto that is "shore" to be a date-night pleaser for your special someone!
Candy may have stolen the Valentine's Day spotlight when, in 1861, Richard Cadbury started selling chocolates in a heart-shaped box… But February 14th offers the perfect excuse to serve up some of the yummiest oyster recipes and make V-day an oyster lovers' holiday.  So, for a couple that loves to eat oysters almost as much as they love each other, save time searching the internet for the perfect meal and give this this deliciously savory oyster recipe a try!
We highly recommend Argyle Brut used in this recipe! You can buy a bottle at Wine Cellars of Annapolis or Magruder's of DC, or try a taste at The Bygone (Baltimore) or Old Ebbitt Grill (DC). Here is a full list of restaurants and stores that carry it in Maryland and Washington DC.
Enjoy this delcious recipe – and, if you make it, please take a pic and tag us on social, @oysterrecovery!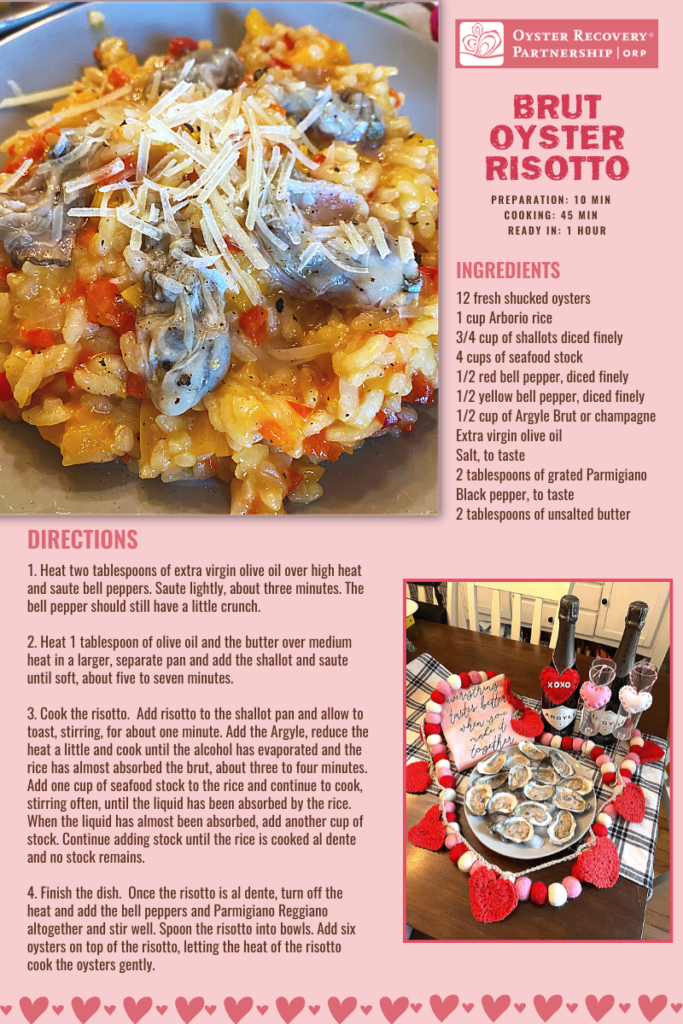 Happy Eating!