This 3-part blog series explores the health benefits of some of our favorite seafood varieties harvested locally from the Chesapeake Bay, as well as safe handling, and wholesome meal ideas and recipes from some of our Shell Recycling Alliance restaurant partners.
There are many reasons to love seafood and, perhaps, the main one is that it's very healthy for you when consumed as part of a balanced diet. It's a source of low-fat protein and high in omega 3s which are good for your heart and brain. Prominent health organizations suggest eating a variety of seafood at least twice a week, aiming to consume an average of 250 to 500 milligrams of omega-3s EPA and DHA per day. Thanks to the Seafood Nutrition Partnership for this info – print their Omega-3 chart and post on your fridge as a reminder.
FIRST UP… OYSTERS!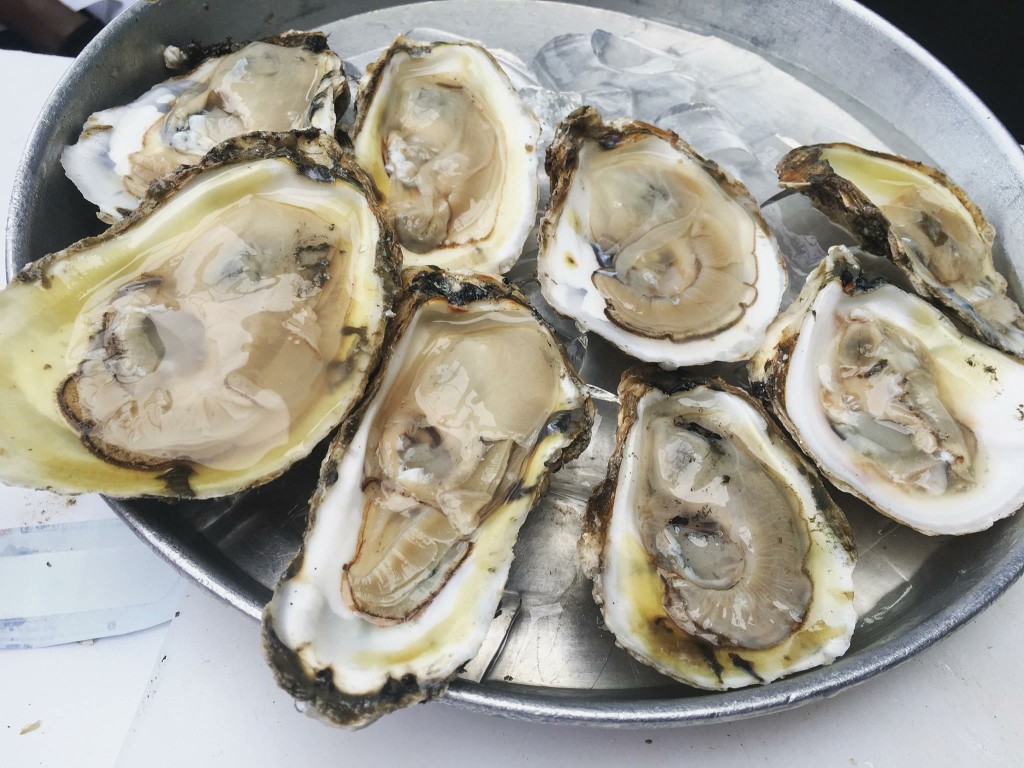 Our favorite bivalve is low in calories and chock-full of good for you protein, healthy fats, vitamins and minerals! A 3.5 oz serving contains only 69 calories, 8 grams of high-quality, complete protein (containing all nine essential amino acids your body needs), 2 grams of healthy fat (omega-3 fatty acids, which regulate inflammation and keep your heart and brain healthy), over 100% of the recommended dietary intake (RDI) for:
Vitamin B12 – Critical for nervous system maintenance, metabolism, and blood cell formation.
Zinc – Plays a vital role in immune system health, metabolism, and cell growth.
Copper – Helps maintain healthy bones, blood vessels, nerves, and immune function.
And, over 75% of your daily need for:
Selenium – Maintains thyroid function and metabolism and acts as an antioxidant.
Vitamin D – Essential to immune health, as well as cell and bone growth.
Learn much more about oysters' health benefits at verywellfit and healthline where you'll see that eating oysters supports heart health, aids in healthy weight management, helps to prevent anemia, and studies show promising bone health benefits! PLUS, according to this blog from the Seafood Nutrition Partnership, omega-3, B-vitamins, and zinc all support a healthy immune system, which – during the global pandemic – is something we can all appreciate! 
Safe Oyster Handling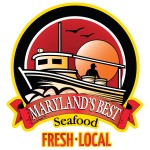 Our friends at Maryland's Best Seafood offer the following advice…
For optimum quality, use both shucked oysters and oysters in the shell within two to three days of purchase.
Shell Oysters
Shell Oysters should be kept cool, damp, and well-ventilated in your refrigerator.
Oysters need air to prevent spoiling. Do not store them in airtight containers or plastic bags.
Shucked Oysters
Shucked oysters should be stored in the coldest part of your refrigerator.
Shucked oysters keep better if stored in their "oyster liquor," the natural fluids that surround the oyster in its shell.
Shucked oysters may be frozen in a freezer-safe container by allowing one inch of air space above the oysters in the container.
Healthy Ways to Add Oysters to Your Diet
Smoked and served as a snack or an appetizer
Grilled on the half shell with a healthy marinade
Steamed with herbs and spices
Added to soups and stews
Coated in breadcrumbs and broiled
Shucked and eaten raw. Add simple toppings like fresh squeezed lemon, cocktail sauce, plain horseradish, or this unique Granita recipe from Chef Zack Mills' of True Chesapeake Oyster Co.
True Chesapeake Oysters with Apple, Mint, and Ginger Granita
Ingredients:
12 Freshly Shucked True Chesapeake Oysters – Available at MOMS Organic Market! Learn how to shuck in this video by True Chesapeake owner and founder, Patrick Hudson.
½ Cup Apple Juice
¼ Cup Picked Mint Leaves
½ Inch Piece Ginger, Peeled and Finely Chopped
2 Tablespoons Sugar
Instructions:
Place apple juice, mint leaves, ginger and sugar into a blender and puree until smooth. Pour mixture through a fine strainer into a small baking dish.
Place the baking dish into a freezer for 30 minutes. Remove and scrape thoroughly with a fork. Place back into the freezer for 30 minutes, remove and scrape again. Continue this process until granita has the consistency of snow. About 2 hours.
When ready to serve, shuck oysters, top with granita and serve immediately.
To Wrap-Up…
Eating Chesapeake Bay oysters is not only good for you, it's great for the region's economy. When you buy local seafood, you're supporting watermen, aquaculture farmers, and many other businesses that make up the Chesapeake seafood industry. And, be sure to recycle the shells of the oysters you consume at one of 70 public dropsites in Maryland. ORP collects and recycles them to be used in large-scale reef restoration projects. Now that's a win-win!