ORP coordinates the Oyster Best Management Practice Expert Panel examining the nutrient reduction capabilities of large-scale oyster restoration, oyster aquaculture, and oyster harvest.
Best Management Practices (BMPs) are one of the many tools that the Chesapeake Bay Program - an interagency partnership between the US EPA, NOAA, and others - implements to improve water quality in the Chesapeake Bay. There are over 200 BMPs that are utilized throughout the watershed to reduce the amount of nutrients that enter the Bay. Oysters are the first BMPs to be implemented that remove nutrients directly from the water. Oysters can remove nutrients through assimilating them into their tissues and shells as they grow, or through enhancing biogeochemical processes, such as denitrification.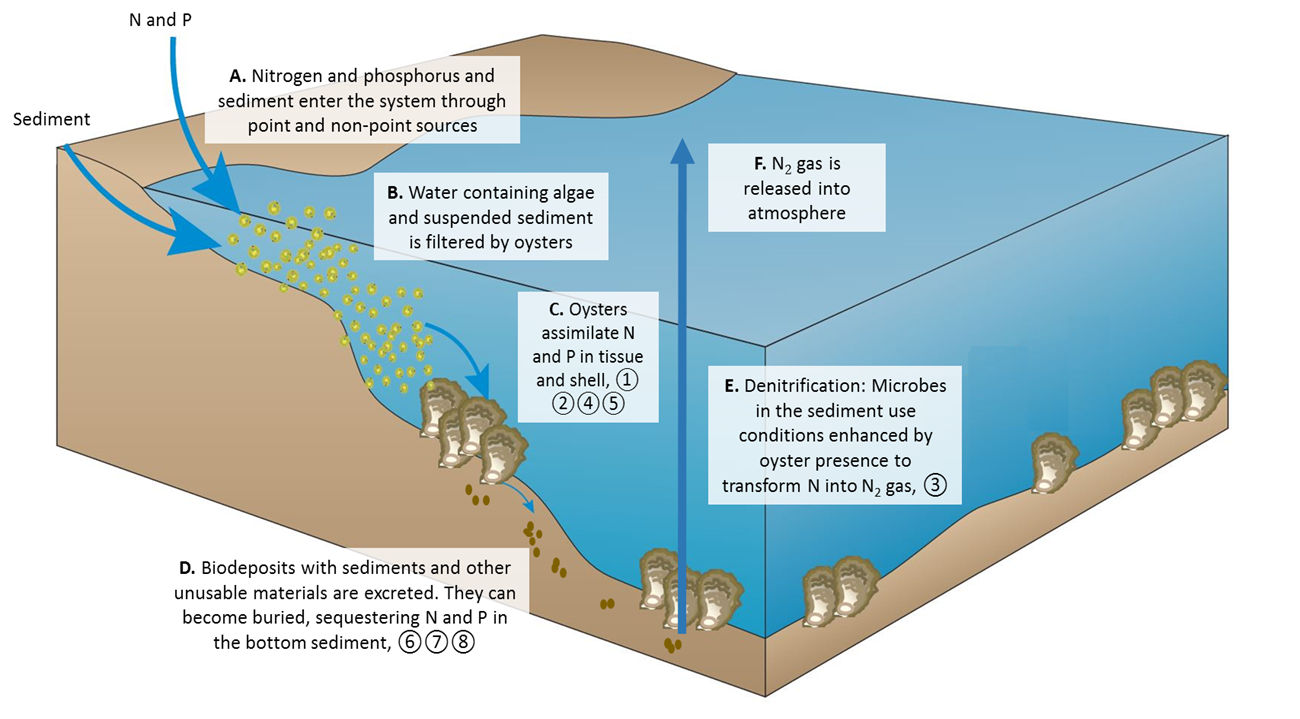 ORP's leadership of the BMP Expert Panel has brought scientists and other stakeholders together to define the precise levels of nitrogen and phosphorus that oysters remove from the Chesapeake Bay. In 2016, the EPA approved oyster aquaculture as a BMP, creating opportunities for oyster farmers to contribute to the Bay clean-up strategy.
The second BMP report outlines scientific recommendations for estimating how oyster restoration and harvest practices can remove nitrogen and phosphorus from the water. The Panel presented its findings for public and EPA review in early 2023 and the EPA approved the oyster BMP that summer. The oyster restoration BMP significantly expands Maryland and Virginia's ability to offset nutrient runoff and satisfy the ambitious Bay clean-up mandates.